High Voltage Coolant Heater (PTC heater) for Electric Vehicle( HVCH) W04
Product Detail
Product Tags
Our high-voltage coolant heaters can be used for improving battery energy performance in EVs and HEVs. In addition it allows comfortable cabin temperatures to be generated in a short time enabling a better driving and passenger experience. With high thermal power density and fast response time due to their low thermal mass, these heaters also extend pure electric driving range as they use less power from the battery.
The heater is mainly used to heat the passenger compartment, defrost and demist the windows, or preheat the power battery thermal management battery, and meet the corresponding regulations and functional requirements.
The main functions of the high voltage coolant PTC heater(HVH or HVCH) are:
-Control function: the heater control mode is power control and temperature control;
-Heating function: convert electric energy into heat energy;
-Interface functions: energy input of heating module and control module, signal module input, grounding, water inlet and outlet.
| | | | |
| --- | --- | --- | --- |
| Item | W04-1 | W04-2(Without controller) | W04-3 |
| Rated voltage(VDC) | 600 | 600 | 350 |
| Working voltage(VDC) | 450-750 | 450-750 | 250-450 |
| Rated power(kW) | 7(1±10%)@10L/min,T_in 40℃,600V | 7(1±10%)@10L/min,T_in 40℃,600V | 7(1±10%)@10L/min,T_in 40℃,350V |
| Impulse current(A) | ≤30@750V | ≤45@750V | ≤45@450V |
| Controllerlow voltage(VDC) | 9-16 or 16-32 | - | 9-16 or 16-32 |
| Control model | Gear (3rd gear) or PWM | - | Gear (3rd gear) or PWM |
| Control signal | CAN2.0B | NTC + temperature control switch | CAN2.0B |
Overall dimension: 310*144.3*107.5mm Installation dimension: 144-128*119
Joint dimension: D20*22 (waterproof ring) mm Electrical interface : Holder connector
High voltage connector : JonHon C10514N1-02-3-1
Low voltage connector: 320Q60A1-LVC-4 (Haichen A02-ECC)
Powerful, Efficient, Fast
These three words perfectly describe the electric High Voltage Heater (HVH).
It is the ideal heating system for plug-in hybrids and electric vehicles.
The HVH converts DC electric power into heat with practically no losses.
Technical advantages
1.Powerful and reliable heat output: fast and constant comfort for the driver, passengers and battery systems
2. Efficient and rapid performance: longer driving experience without wasting energy
3.Precise and stepless controllability: better performance and optimized power management
4.Fast and easy integration: easy control via LIN, PWM or main switch, plug & play integration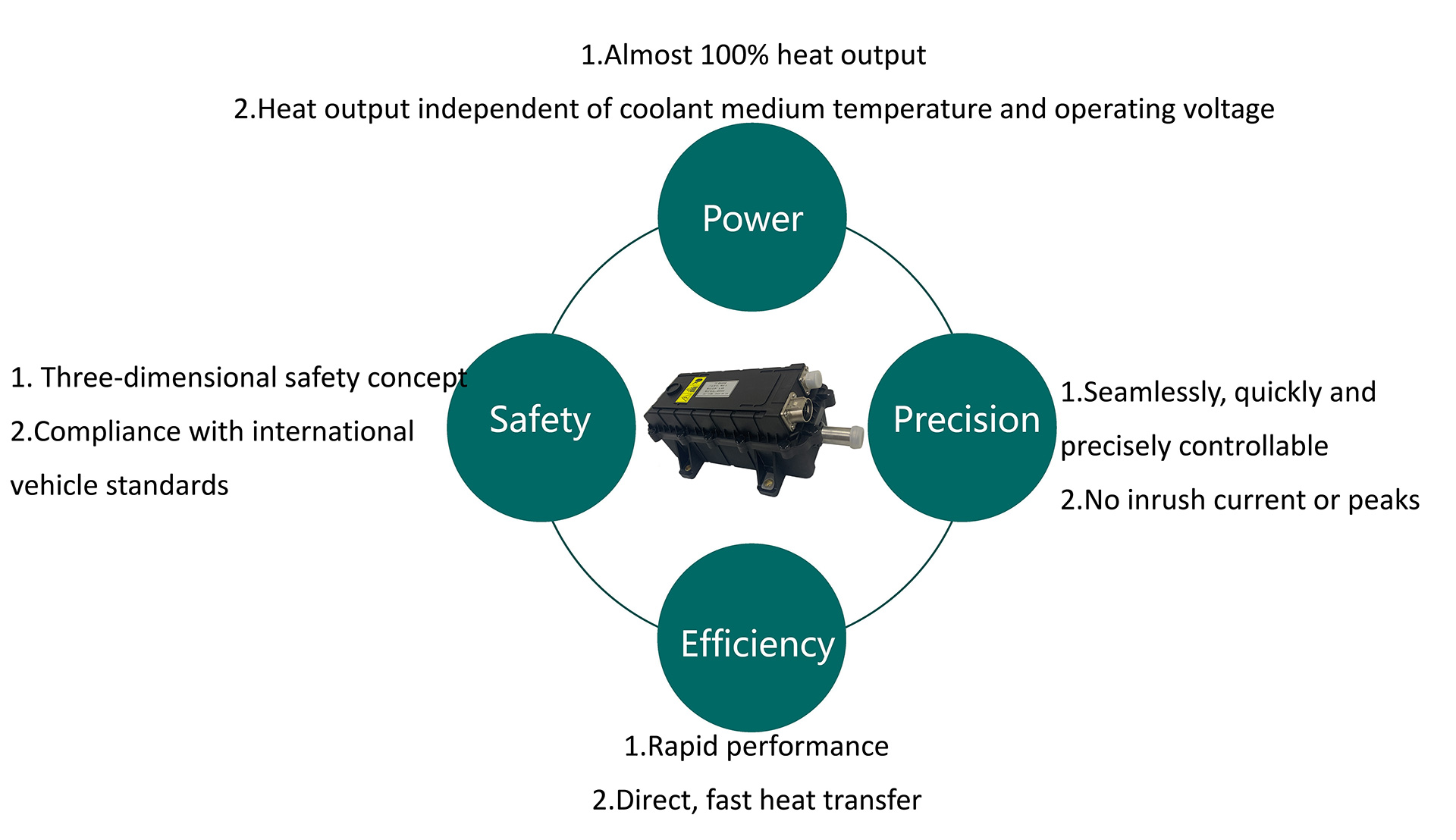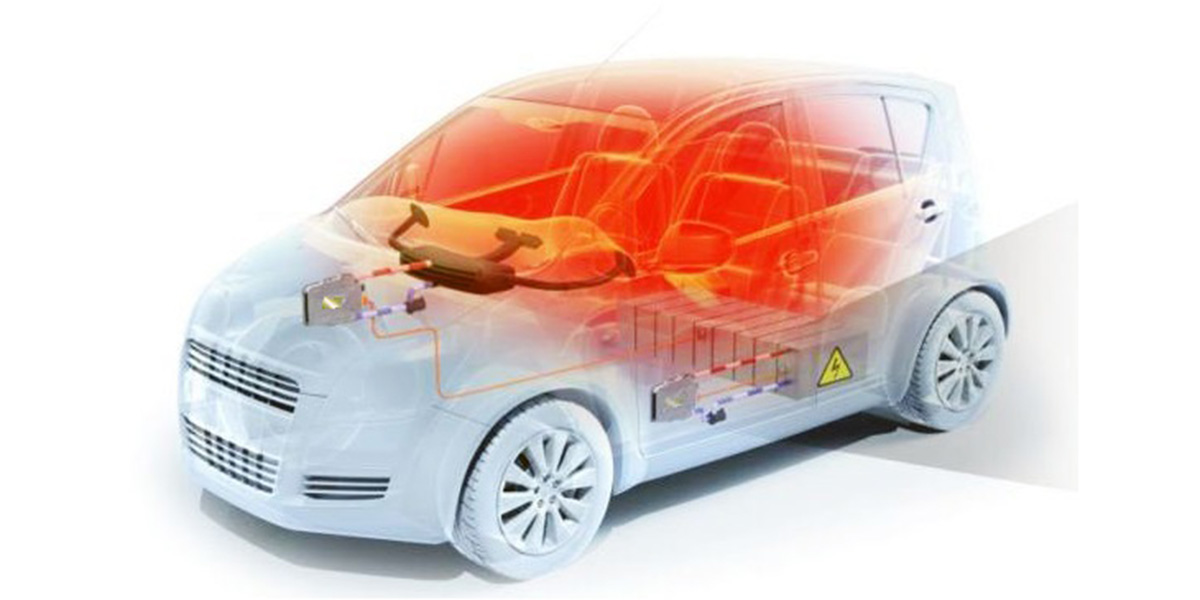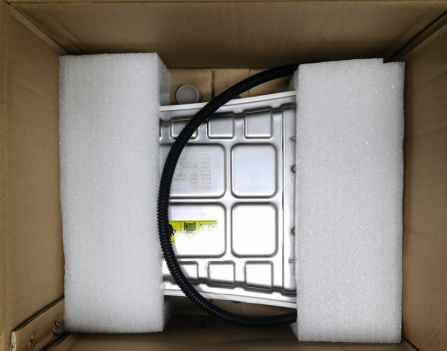 1. What are your prices?
Our prices are subject to change depending on supply and other market factors. We will send you an updated price list after your company contact
us for further information.
2.Do you have a minimum order quantity?
Yes, we require all international orders to have an ongoing minimum order quantity. If you are looking to resell but in much smaller quantities, we recommend you check out our website
3.Can you supply the relevant documentation?
Yes, we can provide most documentation including Certificates of Analysis / Conformance; Insurance; Origin, and other export documents where required.
4.What is the average lead time?
For samples, the lead time is about 7 days. For mass production, the lead time is 10-20 days after receiving the deposit payment. The lead times become effective when (1) we have received your deposit, and (2) we have your final approval for your products. If our lead times do not work with your deadline, please go over your requirements with your sale. In all cases we will try to accommodate your needs. In most cases we are able to do so.
5.What kinds of payment methods do you accept?
You can make the payment to our bank account, Western Union or PayPal.
---
---